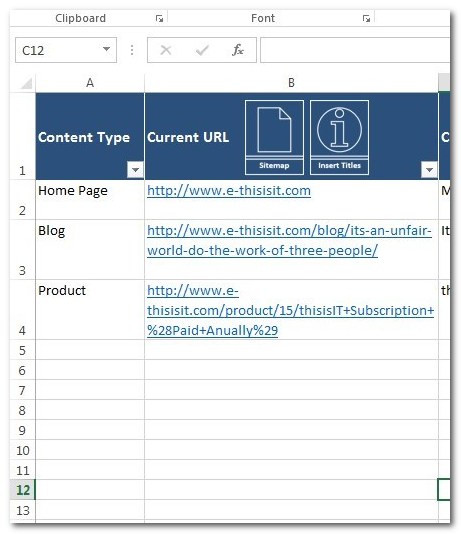 I'm in no way and expert on SEO (yet) but I've done a lot of it myself on a couple of different websites in the past.  I am pretty good at Excel though, and recently I combined the two things to help make the former a little less work intensive.
When I read about the importance of the title of your webpage, and the description of your website – all things we don't usually see when visiting a webpage – I decided I would review them all on our e-thisisit.com website – at this stage there are some 40 odd pages.
Let me back up a second for those that don't know what titles and descriptions are – if you right click a webpage and select "View Page Source" or words to that effect, a new page will open up with a whole heap of gobbledygook.  But near the top, you should be able to locate something that looks like this:
<title>Microsoft Word Training Courses | MS Excel Tips &amp; FAQs | Access Training Online | This is IT</title>
This is the title of the page – and close to that you should be able to find this:
<meta name="description" content="Online Training Courses, Tips &amp; FAQs for Microsoft Products, including MS Word, Excel, Access, Outlook &amp; PowerPoint. All provided by This is IT"/>
This is the page description.  And when you search for our site on Google – this is how the title and page description show up in search results: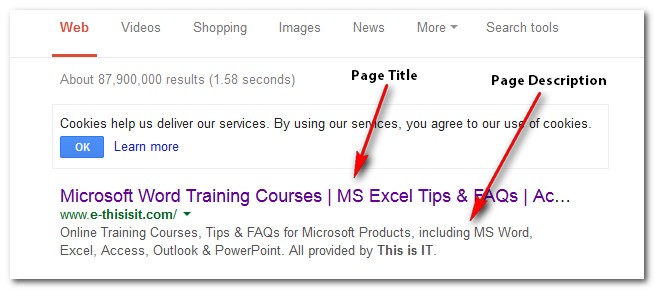 As you can see, the description and title are very important – it's what people see when they search and they should be relevant to your page and appealing and inviting so people choose your site before anyone else's.
Back to how I merged Excel and SEO.  I created a list of all the pages in my site on an Excel sheet and then created a macro that would automatically go through the list of URLs and get the Page Title and Page Description and insert it into my Excel sheet – so I ended up with a complete overview of all my pages with their titles and descriptions.  It was very each to see which ones needed updating (and I haven't got round to updating them all yet – so don't take our website as an example for SEO)
The next thing I wanted to do was control what my sitemap looked like, so I did a macro for that as well – just select the cells that contain the URLs and run the macro.  The macro only inserts the page url and the last update date (which you enter for each url manually).  It does allow you to specify what urls you want included in the sitemap and which ones you want to exclude.
I spruced it up a bit and added a few fancy buttons and instructions and have uploaded this file onto our website available to anyone to download free of charge.
The link to the file is: Excel SEO planner/reviewer – extract page titles from website automatically and generate sitemap in Excel
I'm really interested to know if others will find this useful.  Of course, we are Excel experts, not SEO experts, so if anyone would like to use our Microsoft Office consultancy service and get this sheet customized to do more stuff than it already does, we'd love to partner with you and learn more on SEO in the process.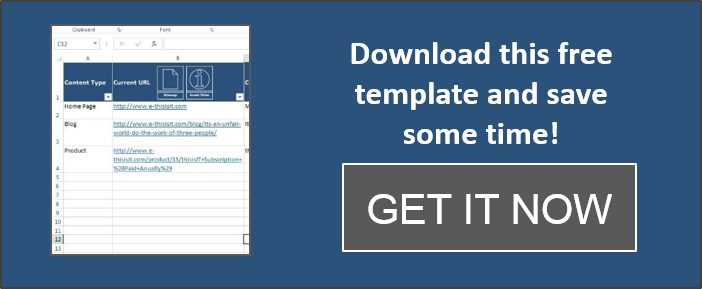 Article by Matthew Steele – LinkedIn Profile