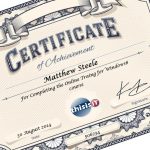 Your staff have finished the training, and now its time to issue the certificates of achievement.  Could be a time consuming task.  If you spend a lot of time doing this, or possibly aren't issuing certificates because of the time it takes, then here is a simple tool in Excel which you can edit and change around as much as you want, to create certificates of achievement in bulk, print or email them, in just a few minutes.
Firstly, here is the finished product.
The Excel tool creates emails with the certifictes of achievement attached: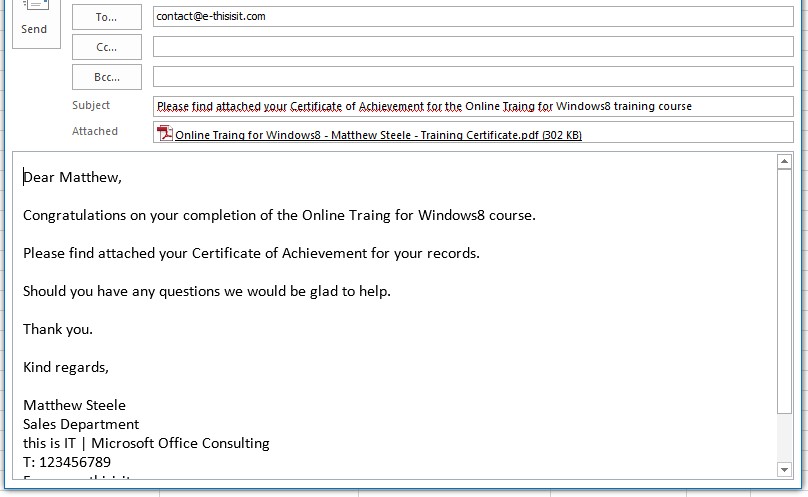 The certificate of achievement looks like this: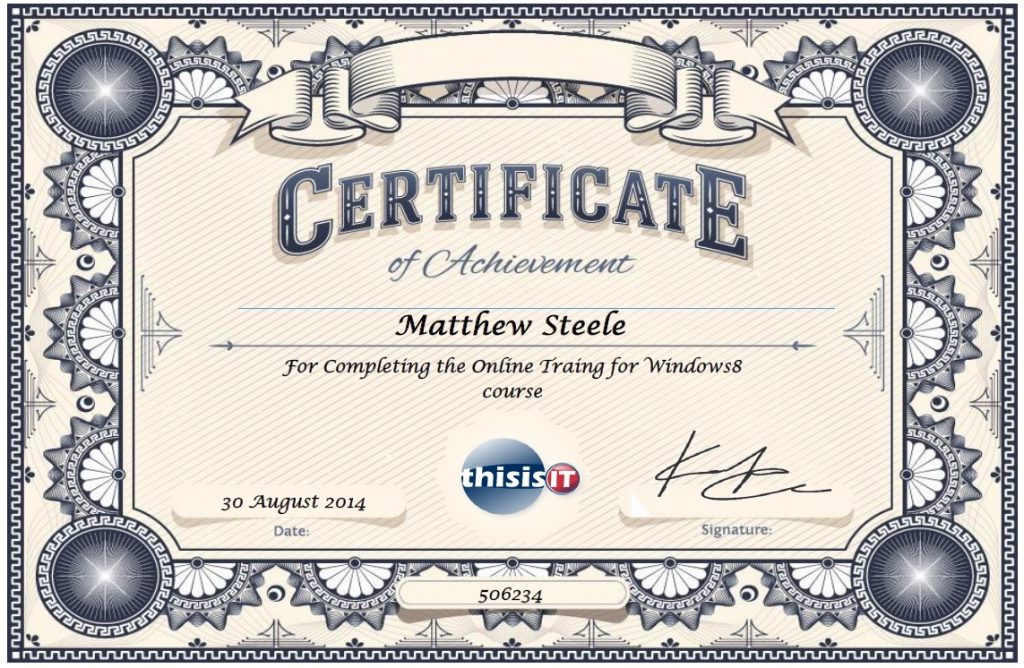 (the names, date etc are in Lucida Calligraphy font – which you may need to install, or you can use your own font)
How to Create Certificates of Achievement in Bulk using this tool
Download the sheet here: Tool to create certificates of achievement in bulk
Change the settings on the Setting sheet to your own
Load the details of your staff or students and course into the Database sheet in the exactly same layout as the examples given in the download
Make any changes to the certificate itself on the certificate tab.  The certificate is an image I purchased from www.istock.com and inserted into this sheet.  The names, signatures, etc are all in text boxes which you can simply click on and move into position on the new certificate.
Go back to the Database sheet and click one of the buttons at top of the page – one will print off certificates, the other will prepare emails with each individual certificate attached.  If you select the email option, you will also be prompted whether you want to display all the emails first, which will mean you get a change to check them before they go, but you will need to click the Send button for each one.  The other option will send the emails automatically.  Its a good idea to run tests on this using the display option with just one or two contacts in your database first to make sure its working like you expect it to.